It turns out President Trump's "tough guy" act isn't as formidable as he has made it out to be.
French President Emmanuel Macron came forth this Thursday to refute reports that President Trump had threatened to withdraw the U.S. from the North Atlantic Treaty Organization if allies did not agree to a spending increase.
"President Trump never at any moment, either in public or in private, threatened to withdraw from NATO," Macron informed reporters, according to The Associated Press.
Several reports had suggested that Trump had threatened to remove the U.S. from NATO if the other nations did not give in to his suggested spending increase. The president himself did not deny those reports during a press conference before leaving for the summit, instead, he said that he was "very firm" with allies.
"I told people I'd be very unhappy if they didn't up their commitments very substantially," Trump said.
"I think I can probably pull out of NATO, but that's unnecessary, and the people have stepped up today like they've never stepped up before," Trump continued.
The president explained during a press conference that NATO allies agreed to "substantially up" their defense funding commitments.
However, Macron denied this as well, according to the AP. He claimed that the group had agreed to the goal for member nations to put forth 2 percent of their respective gross domestic products toward defense spending by 2024.
Trump attempted to alter that goal during this week's meetings, first demanding that members up their commitment from 2 percent to 4 percent, and later calling for allies to hit the goal "immediately" rather than through a gradual increase over time.
The president spent the majority of his time at the summit whining about the suggested discrepancies in how much each NATO member contributes to defense funding. Trump has long claimed that the U.S. pays an unfair amount of costs for the alliance.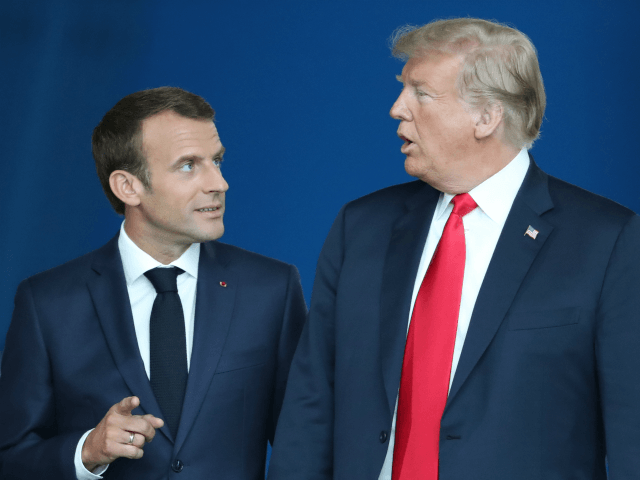 COMMENT BELOW
LET US KNOW WHAT YOU THINK