The White House came forth this Wednesday to acknowledged that Chief of Staff John Kelly was in fact "displeased" in a video shared earlier in the day, claiming, however, that it had nothing to do with President Trump's outrageous criticism of Germany.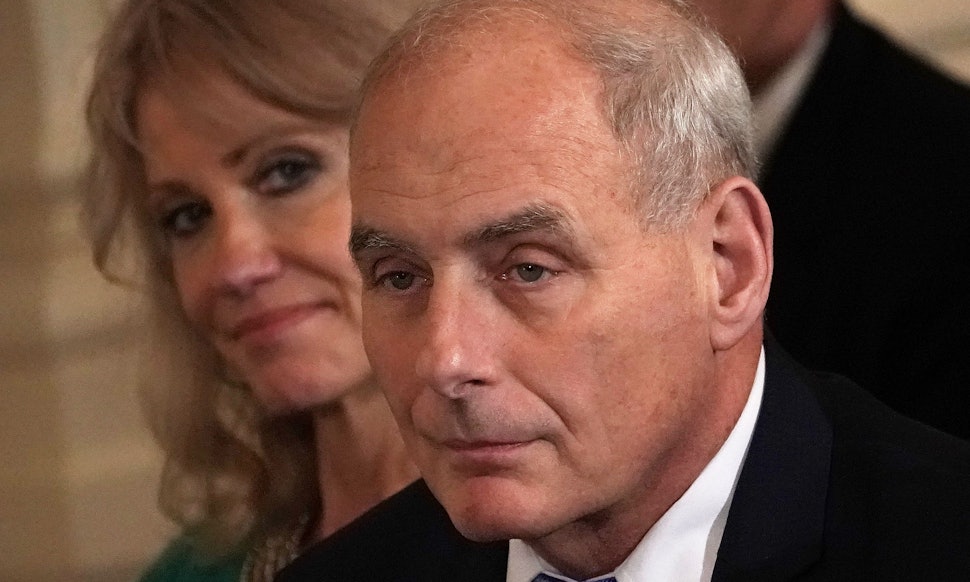 According to the White House, Kelly was simply displeased with the size of his meal.
Trump launched into a tirade during a NATO summit breakfast on Wednesday declaring that Germany is "captive to Russia" over a gas pipeline deal.
"If you look at it, Germany is a captive of Russia because they supply," the president said. "They got rid of their coal plants. They got rid of their nuclear. They're getting so much of the oil and gas from Russia. I think it's something that NATO has to look at. I think it's very inappropriate."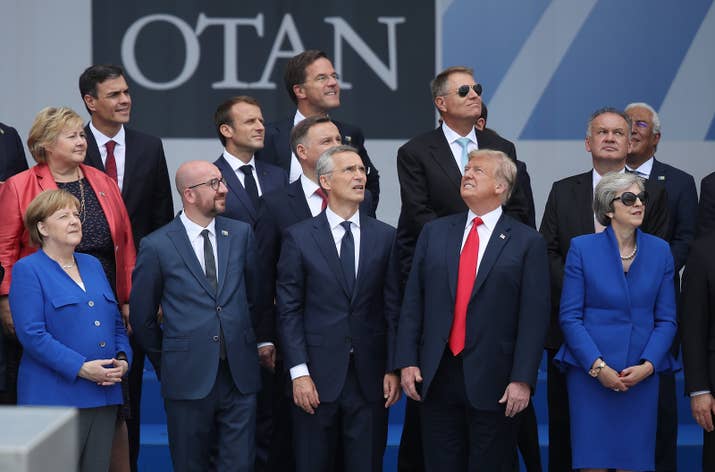 Clips from the uncomfortable meal show Kelly and other senior officials appearing to react unfavorably to Trump's remarks.
Facial expression analysists who watched the video for The Washington Post argued that Kelly's body language signaled irritation and displeasure, but not "hardcore anger."
However, White House press secretary Sarah Huckabee Sanders dished out a bizarre explanation for Kelly's seemingly disgusted reaction.
"Kelly was displeased because he was expecting a full breakfast and there were only pastries and cheese," Huckabee Sanders said.
Trump's biting remarks about Germany sparked an immediate backlash from German Chancellor Angela Merkel, as well as lawmakers in the U.S. in response Merkel detailed, her childhood in Germany when the nation was actually "captive of Russia." Trump and Merkel sat down later in the day and reportedly talk about the deal for a pipeline that would bring gas from Russia to Germany's Baltic coast.
COMMENT BELOW
LET US KNOW WHAT YOU THINK